PARTNERS
"MFC4Sludge" consortium has been thought out to provide an equal balance of SME and RTD performers at European level, selecting RTD performers to best support SME's scientific and technological needs and in order to provide participating SME better opportunities to improve their competitive positions. Specifically, "MFC4Sludge" consortium is composed of 7 partners from 5 different countries, namely: Czech Republic (ECO, project coordinator), Israel (EMEFCY), Portugal (ACONTROL), Germany (FRAUNHOFER) and Spain (LEITAT and IDENER). GURAK, an end-user from Spain, participates as well in the project.
Complementary roles of SME participants will both avoid overlapping (and thus, commercial conflicts) and promote synergies. Indeed, each SME's main business activity is related to a part of the value chain ranging from sludge pre-treatment to plant integration through MFC design. RTD performers were selected taking into account each specific SME need so a well-defined area of research was assigned to each RTD as shown in next figure, thus making knowledge transfer easier. The participation of GURAK as end-user of the technologies proposed herein will also beneficiate SME partners given its very valuable feedback and its commercial interest in "MFC4Sludge" results.
———————————————————————————————————————————————————————————

ECO trend s.r.o. (ECO) is a private advisory SME engaged in up-to-date trends in the area of sustainable development and waste/ environmental management since 1993. ECO provides services regarding environmental management for the biggest companies as E.ON or Air Navigation Services. For municipalities and Czech government ECO prepares strategic and conceptual documents – waste plans, recycling programs and studies. ECO co-operates with national and European technological platforms (The Czech Biogas Association, Association of Natural Gas for Vehicles, Technological platform of biofuels). ECO has offices in Prague, České Budějovice and Brno and provides its services all over the Czech Republic. Since 2006 ECO holds certificates confirming the establishment and maintenance of quality management systems according to norms ČSN EN ISO 9001:2001 / EN ISO 9001:2000 and ISO 14001:2005 / EN ISO 14001:2004. Up-to-date research and expert interests related to the project are: Environmental product certification (EPD, LCA) – standardization, unification, further development; Ecodesign, resource utilization; Renewable sources of energy (biogas, photovoltaic)– evaluation of effectiveness of their use, influence on environment, public reactions, new trends; Energy independence of regions based on renewable; Waste management, mainly the effectiveness of waste sorting.

Emefcy Ltd. (EMEFCY) is a start-up company established January 2008, located in Israel dedicated to development and commercialization of new energy-efficient biological wastewater treatment technologies. Primarily, EMEFCY intends to launch its first product in the beginning of 2013, it is a membrane biofilm reactor with no aeration energy requirements. EMEFCY also intends to launch a commercial Electrogenic Bio-Reactor (EBR, also known as MFC) before the end of 2013. It currently employs 22 workers, most of whom are with a technical role and background. It currently operates from 3 main sites: the offices and laboratories in Caesarea, the R&D piloting site at a municipal wastewater treatment plant nearby and the production facility in Or-Akiva. The company collaborates and receives scientific support from several university professors as consultants in their field, and has 3 distinguished professors from US universities in its scientific advisory board.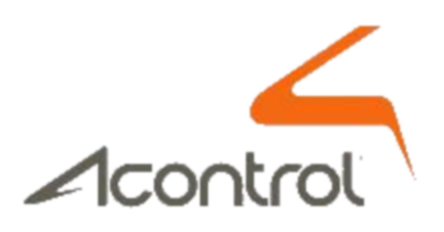 Automação e controle industrial, Lda (ACONTROL) is a Portuguese SME with 15 years experience in industrial automation and electricity. With the creation of the automation department 10 years ago, the company gained capabilities to perform all kind equipment control in a factory. 4 years ago, ACONTROL created a R&D department for developing solution on advanced control, cognitive systems, industrial electronic systems and automatic reports. The company has large experience with computational intelligence algorithms such as fuzzy logic, adaptative filters or neural networks. Furthermore, while the company has major expertise in cement plants, it has also been working in other processes, such as: (i) pulp and paper, (ii) water treatment, (iii) food production, (iv) others. In all these processes the company has been introducing innovative solutions, such as: (i) soft-sensor for COD in pulp and paper process, (ii) soft-sensor for free-lime in cement process, (iii) automatic mill control based on human reasoning.

Fraunhofer-Institute for Interfacial Engineering and Biotechnology IGB (FRAUNHOFER) is one of 60 institutes of the Fraunhofer-Gesellschaft, Germany's leading non-profit organization for application-oriented research with research units in Europe, the USA and Asia. Its mission is to provide research for SME companies. Within this project the research service is provided by the Fraunhofer Institute for Interfacial Engineering and Biotechnology IGB, which offers R & D solutions in the fields of pharmacy, chemistry, the environment and energy. The department of Environmental Biotechnology  and Bioprocess Engineering, which will be involved in the project, has a decades of experience in anaerobic biodegradation and biogas production. Since the start of FP7 Fraunhofer IGB has been involved in more than 35 EU-projects, mainly in the Collaborative thematic areas HEALTH, Knowledge-based bioeconomy, NMP and Environment as well as Marie-Curie-actions and has been subcontracted by several SME-consortia in the Research for the benefits of SME programme. In total 15 project consortia have been headed by Fraunhofer-IGB, which leads to a broad expertise in project management and coordination of EU-funded projects.

Acondicionamiento Tarrasense Associacion (LEITAT) is a Technological Center specialized in production technologies, developing R&D activities in 14 areas of knowledge that allows technological transfers to several industrial sectors. LEITAT is member of TECNIO and recognized by the Ministry of Economy and Competitiveness. The most relevant expertise of the Industrial Biotechnology, Environment and Renewable Energy division of LEITAT are: i) Biotechnological wastewater treatment; ii) Microbial/Enzymatic fuel cells technology: MFC can be designed with preferred microorganisms or novel electrode materials for electricity recovery; iii) Biological Treatments (aerobic, anaerobic). Relevant previous experience of LEITAT in the project related areas is: ITACA: Research on Technologies of treatment, reuse and monitoring for future sustainability of water treatment; URWASTECH (Innovative Urban Waste Treatment: a sustainable approach using hydrodynamic and biological technologies) LIFE+ 2010 and Investigation of alternative technologies for industrial wastewater treatment.

Optimización Orientada a la Sostenibilidad  (IDENER) is an Spanish spin-off rooted in a research group at the Higher Technical Industrial Engineering School of Seville and specialized in advanced control systems and automation, developing and marketing a broad range of optimal control solutions with microalgae culture as one of the main research lines. IDENER also offers R&D and innovation, engineering and consultancy services geared towards the development of emerging technologies and enhancement of technologically advanced systems. As for the 7th Framework Programme, IDENER has currently two projects under execution and has participated in many proposals as partner and as coordinator. The company helps to transfer technological know-how from the scientific community to the marketplace, thereby offering a high added value, which is one of IDENER's most distinguishing traits.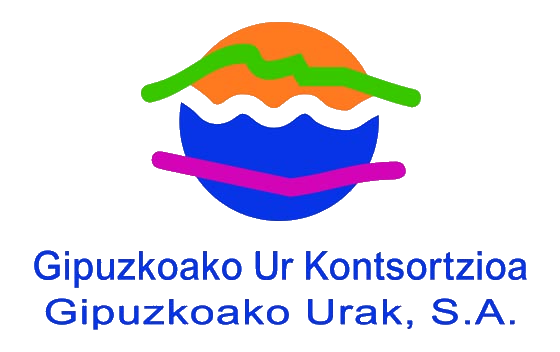 Gipuzkoako Urak, S.A. (GURAK)  was born at 1992 in order to supply and ensure the quality of water in the region of Gipuzkoa. In this sense, Aguas de Gipuzkoa has always inspired saving and rationale use of water. Moreover, Aguas de Gipuzkoa has been involved in innovative projects that can make more efficient and greener is processes (i.e.) reduction of mud though ozone, optimization of design and operation biomass systemsand optimization of wastewater treatment procedures.